Free Health Check-up Camp by IT Super Specialty Hospital in ABIMS (23 February 2019)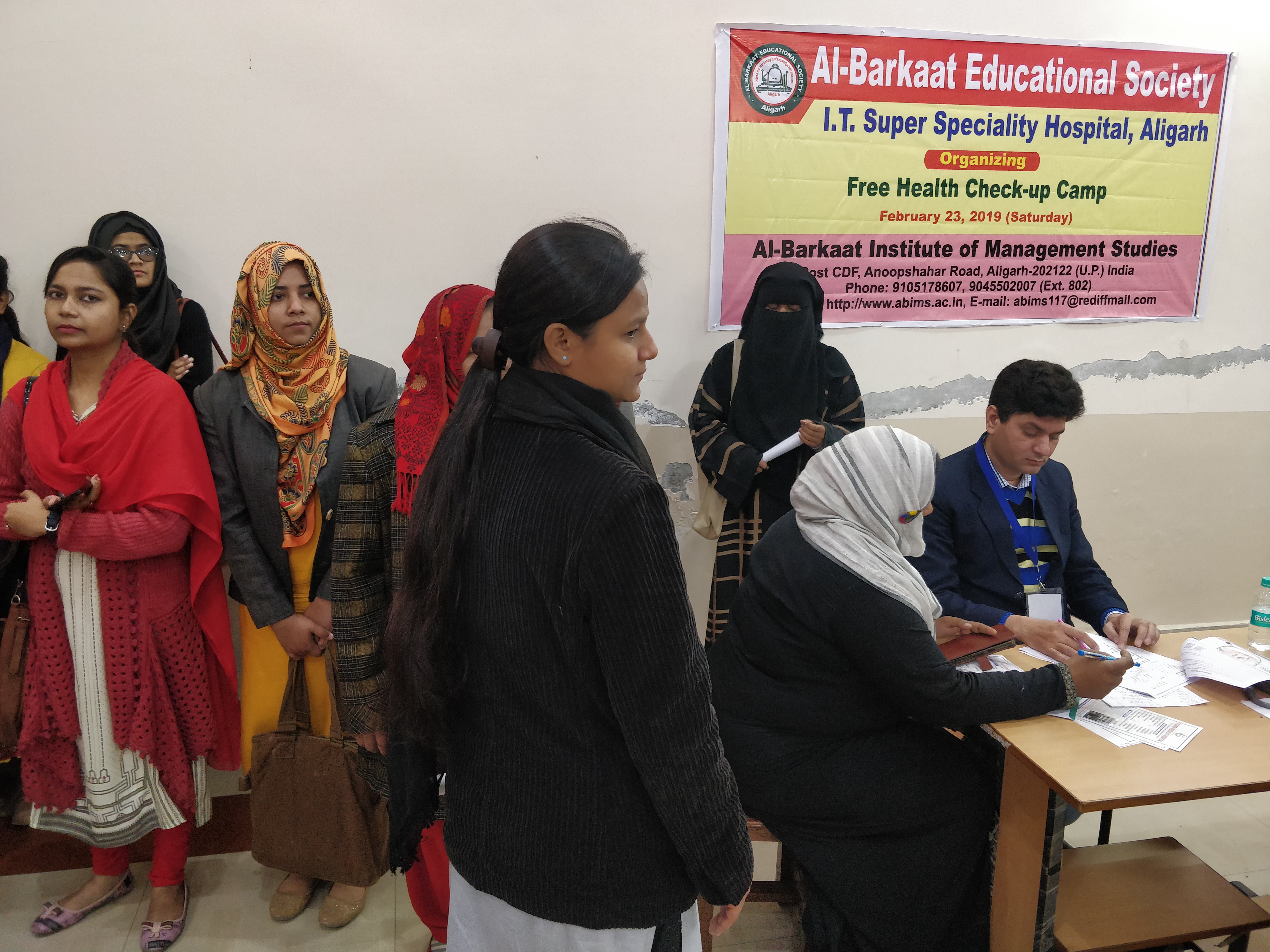 On 23.02.2019 a free Health Check-up Camp was successfully organized in Al-Barkaat Institute of Management Studies, Aligarh in association with IT Super Specialty Hospital, Medical Road, Aligarh. During this drive, faculty, staff and students from ABIMS and various other sister institutions of Al-Barkaat Educational Society availed the free health check-up and super specialist doctors' consultation. The list of such super specialist physicians and surgeons from IT Super Specialty Hospital included Dr. Khursheed Faridi, Neurology; Dr. Masood Ahmad, Orthopedics; Dr. Shabih Ahmad, Orthoedics; Dr. S. Ahmad, Skin; Dr. Bushra, Gynecology; Dr. Abdul Quadir, General Surgery; Dr. Aisha Siddiqui, Dentistry; and Dr. Jibran Ahmad Khan, Physiotherapy. The event was successfully and efficiently coordinated and supervised by Mr. Fahad Afzal, Quality Manager, Mr. Mohd. Adil and Mr. Arshad Alam of IT Super Specialty Hospital.
On behalf of Al-Barkaat Institute of Management Studies and Al-Barkaat Educational Society; Dr. Waseem Ahmad, Director, ABIMS and Dr. FU Siddiqui, Coordinator, ABES thanked and wished huge success to the Hospital.
::Mohd Zubair