Campus Placement Drive by CADD Centre Training Services (03 April 2019)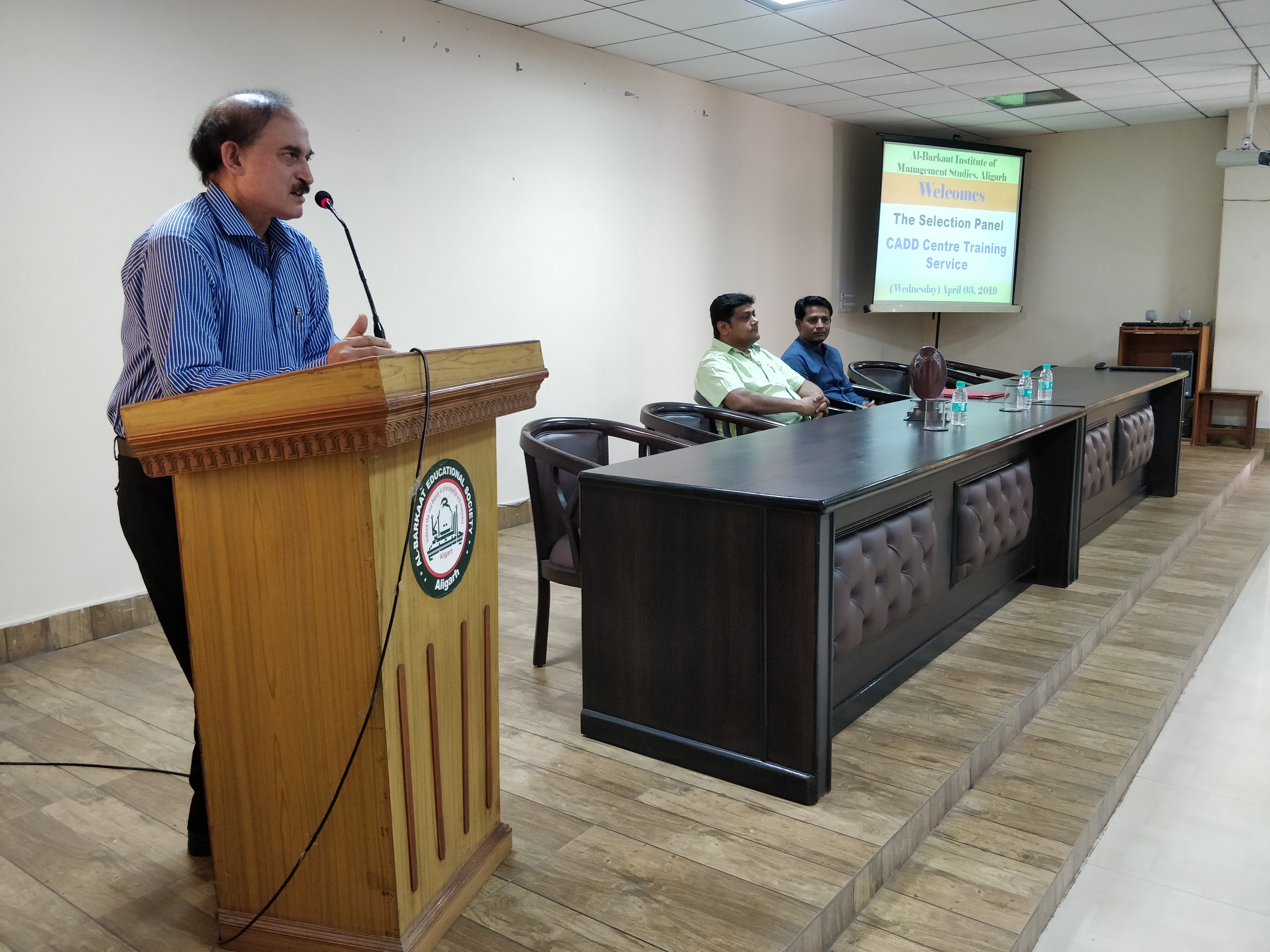 On April 3, 2019, Mr. Ejaz Ahmad of CADD Centre Training Services, Aligarh conducted campus interviews in ABIMS. After rigorous selection process the panel selected Mujahid Ali and Shabnam Ansari of MBA-final year and handed over offers of employment.
On the occasion, Dr. Waseem Ahmad, Director ABIMS welcomed the selection team and thanked them for choosing Al-Barkaat Educational Institutions for company's hiring needs.
::Mohd Zubair