Events - 2010
4th National Conference on Role of B-Schools in Resurgent India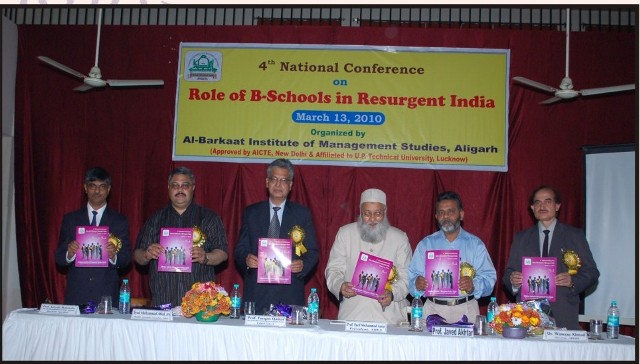 The Al-Barkaat Institute of Management Studies organized its fourth national conference on the theme "Role of B-Schools in Resurgent India" on March 13, 2010. Professor Furqan Qamar, Vice Chancellor, Central University of Himachal Pradesh was the Chief Guest of the inaugural session
Prof. Javaid Akhtar, Dean, Faculty of Management Studies and Research, AMU, Aligarh , Prof. Khalid Azam, Chairman, Department of Business Administration, AMU , Aligarh , Prof. Parvaiz Talib, Department of Business Administration, AMU, Aligarh, Prof. Shah Mohd. Waseem, ex Dean & Chairman Department of Commerce, AMU, Aligarh and Prof. Javid Masood were among the other distinguished guests.
Industrial Visits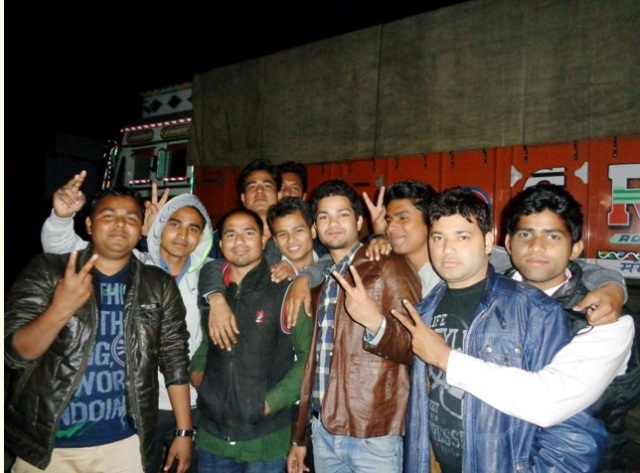 The Industrial Visits for the Final year Students were arranged. The Final year students visited Godrej Cosmetics Pvt Ltd. Malanpur, MP on April 2 & 3, 2010 and the 1st year students went to Inland Container Depot, Loni, Ghaziabad on April 3, 2010
Guest Lecture on 'Management'
Dr. M. Ashique Ibrahimi, IAS, Managing Director, National Cottage Industries Corporation, Govt. of India, New Delhi addressed the 1st & 2nd years students jointly on various Management related issues on February 13, 2010..
Interaction on 'Challenges and Opportunities Facing Students'
Mr Asim Arun, IPS, DIG,Gorakhpur addressed the 1st year students on March 5, 2010 on 'Challenges and Opportunities Facing Students'..
Workshop on 'Entrepreneurship Development'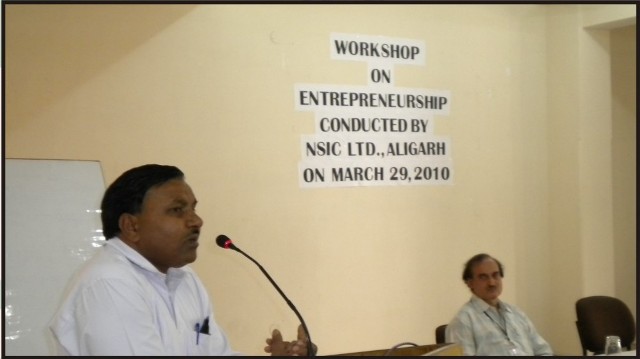 A one day Workshop on Entrepreneurship Development was conducted on March 29, 2010 by NSIC (National Small Industries Corporation), Aligarh in our Premises for 1st year students where their DGM, Mr. T. S. Rajput was available throughout the Session. During the program, different DVDs on their workings apart from a presentation on 'Entrepreneurship' were shown where students evinced their deep interest.
Faculty Development program on Research Methodology'
A workshop on 'Research Methodology' for the Faculty Members was organized in the Institute from February 1 - 4, 2010 inviting Prof. K. N. Murty, Department of Economics, University of Hyderabad, HyderabadAn Article, 'Plasma Tvs and Perceived Customer Benefits' by Mr. Faraz Ahmad, the Faculty member has been published in Indian Journal of Marketing, Vol, 40 No. 2, February 2010.
Workshop on 'Human Values and Professional Ethics'
In association with UPTU Lucknow a one day Workshop on 'Human Values and Professional Ethics' was organized on February 6, 2010 for the faculty members of all 12 UPTU affiliated Institutes/Colleges situated in and around Aligarh. Mr. Rajul Asthana, ex-Vice President and Global Training Incharge, Satyam Computer Services Pvt. Ltd. was the resource person. Mr. Asthana highlighted the role of ethics in management.. Around 30 faculty members in total participated in the Program.
VELOCITA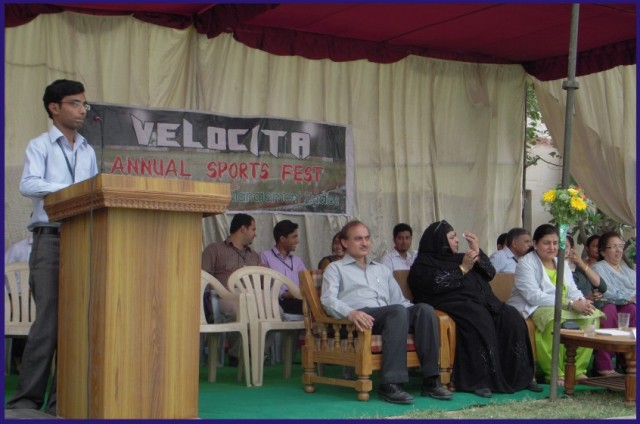 ABIMS organizes a Sports Fest, VELOCITA every year. VELOCITA epitomizes zeal and vigour and gets the adrenalin gushing high in the veins of the participants. Besides encouraging team spirit, it gives students much needed respite from rigorous academic activities. The scheduled indoor & outdoor activities ensure full participation of the students. This year VELOCITA was held from April 27-29, 2010 with games like Football, Volleyball, Cricket, Table Tennis, 100m Dash, Carrom, Slow Bike Racing to name a few.
Orientation Program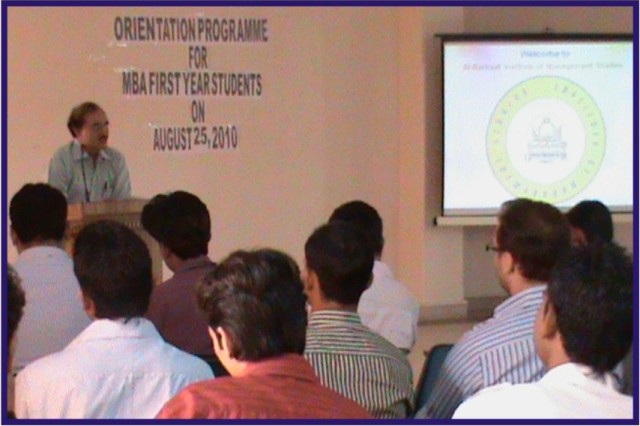 An orientation program for the first year students was organized on August 25, 2010 to acquaint them with ABIMS way of life. It made them familiar with the Institute's Culture,
Iftaar Party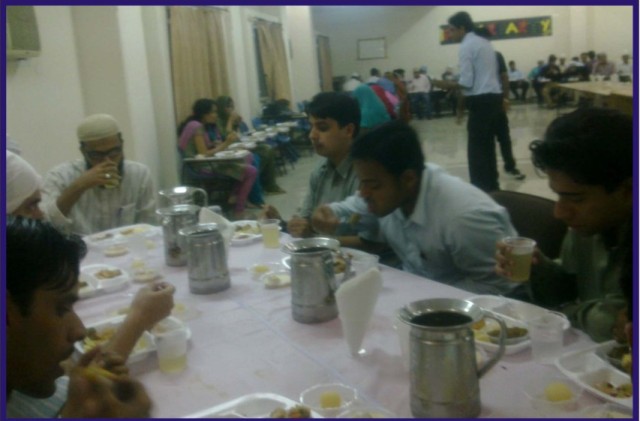 In a spiritually charged atmosphere, an Iftaar Party was organized by MBA first & second year students on September 1, 2010.
Freshers' Party-Tuyur-e-Seher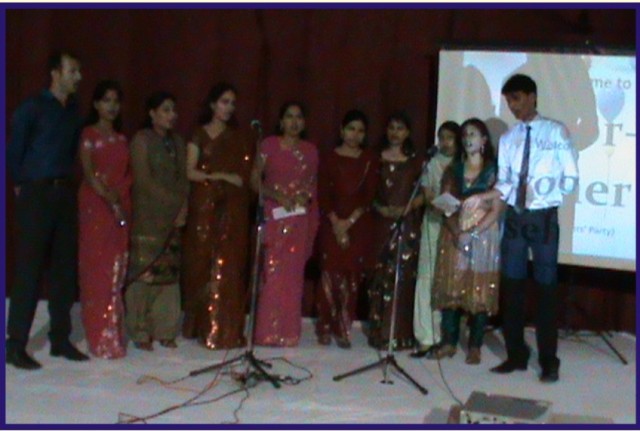 Freshers' Party under the name 'Tuyur-e-Seher' was organized by the MBA final year students for the first year. It was a fun-filled evening with exciting performances like mimicry, singing, skits by the students which lifted the mood of the evening
A Talk on "Managing Different Generations - An HR Strategy"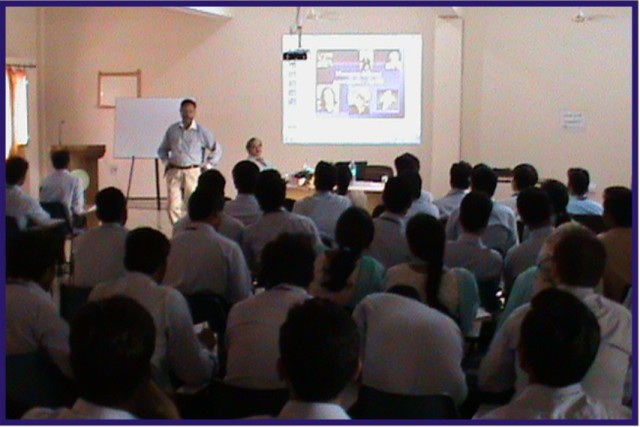 Prof. M. Israrul Haque, Department of Business Administration, Faculty of Management Studies & Research, Aligarh Muslim University, Aligarh delivered a talk on Managing Different Generations - An HR Strategy on October 23, 2010.
Fun Club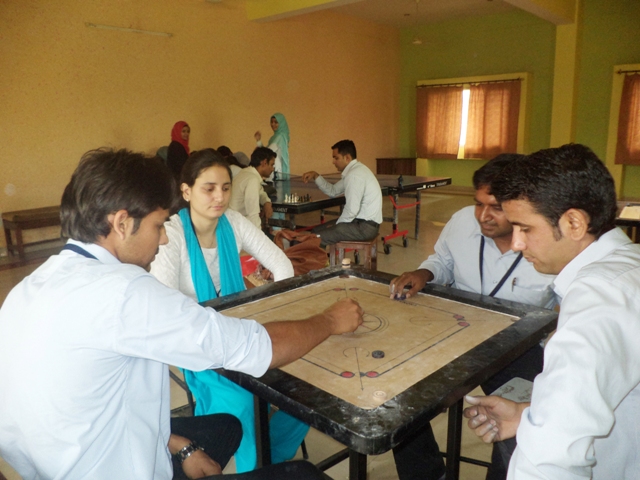 'Fun club', a breeding, hunting, identifying and expressing ground for talent was inaugurated in the Institute on October 20, 2010 as confetti raised down.
Orientation Program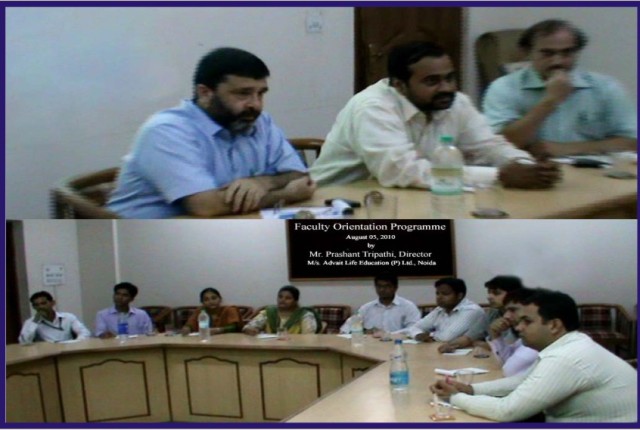 An orientation program for faculty members was conducted by Mr. Prashant Tripathi, Director, Advait Life Education Pvt. Ltd., Noida in the presence of Dr. F.U. Siddiqui, Coordinator, ABEIs and Dr. Waseem Ahmad, Director, ABIMS on August 5, 2010. Mr. Tripathi emphasized the role of experiential learning in teaching pedagogy. The rigorous session received an enthusiastic from the attendees.
Faculty Development Program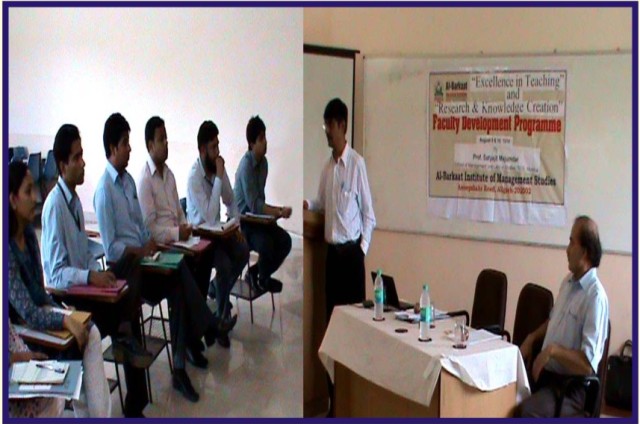 A Faculty Development Program on "Excellence in Teaching" and "Research and Knowledge Creation" was conducted by Prof. Satyajit Majumdar, School of Management and Labour Studies, TISS, Mumbai on August 9-10, 2010. The FDP focused on how excellence in teaching can be achieved through effective teaching methodology.