Events - 2016
ITTEHAD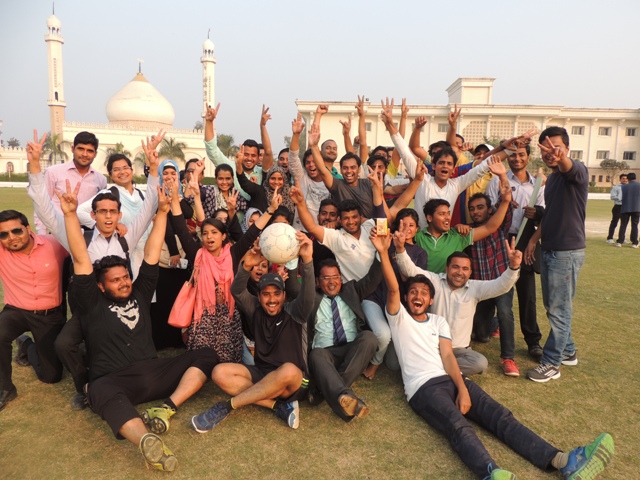 A Sports, Literary & Cultural Fest ITTEHAD-2016 was jointly organized by the sister institutions of Al-Barkaat Educational Society (ABES) during February 24-29, 2016.
The atmosphere was full of fun-filled excitement where the teams from various institutions competed with one another.
Industrial Visit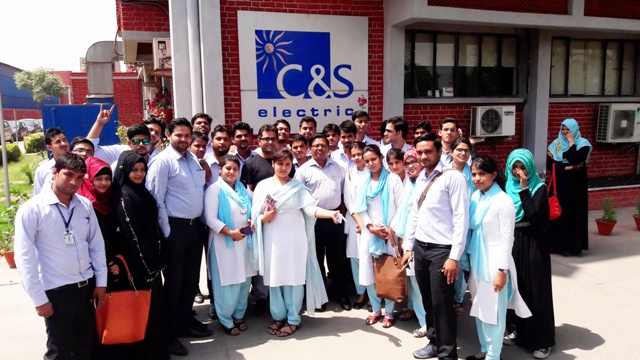 The MBA II semester students visited Asia's leading electrical components manufacturing corporation Control & Switchgear (C&S), Noida on April 9, 2016..
Tour
The MBA IV-semester students toured Manali, an exotic hill station during April 8-12, 2016. The students and faculty cordinators visited various Points viz. Rohtang Pass, Burma Bridge, Revolving Tower, Kothi, Gulaba Fall, Marhi, Solang Valley etc. and taken part in different activities like Camping/Cottage in Himvalley Amusement Park, Bone Fire, Rock Climbing, Puppet Show, Bhangra, Himachali Natti Dance etc. The best part of this excursion remained heavy snow fall during unusual season.
Hasta La Vista
In line with Institutional norm, this year MBA first year students bid adieu to MBA final year students by organizing a grant Farewell Party 'Hasta La Vista' on May 2, 2016.
TEACHERS' DAY
On September 5, 2016, Teachers' Day was celebrated by MBA-III & I semester students with great zeal and enthusiasm.
MILAN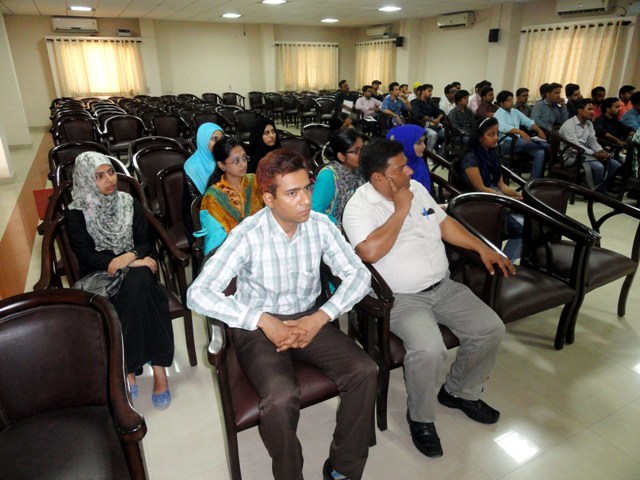 Milan-2016, an interactive session between students of MBA-I and III-semester students took place on September 20, 2016 under strict supervision of the director and faculty members. Both I semester as well as III semester students shared their brief introduction, major hobbies and interests, motives to join MBA and ABIMS.
VIGILANCE AWARENESS WEEK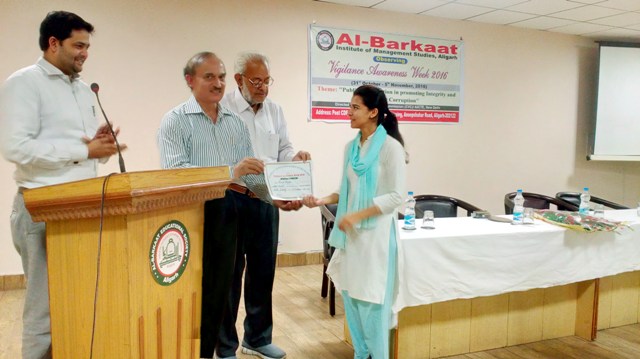 ABIMS observed Vigilance Awareness Week-2016 (October 31- November 5, 2016) as directed by the Central Vigilance Commission and AICTE, New Delhi. It started with Pledge taking ceremony by students, faculty & staff on its first day followed by various activities like quiz, debate, essay writing competition, poster making and guest lecture on the prescribe theme "Public participation in promoting Integrity and eradicating Corruption" organized during the Week.
GUEST LECTURE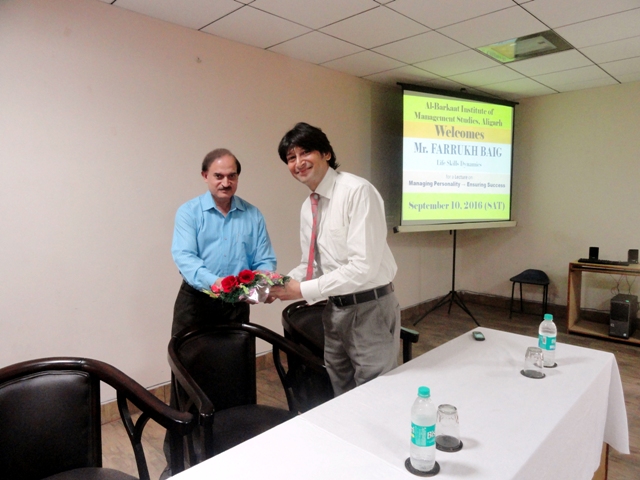 Mr. Farrukh Baig, Senior Business Partner with Life Skills Dynamics and Brain Labs
An interactive session on "Managing Personality for Success" was led by Mr. Farrukh Baig on September 10, 2016.
FRESHERS' ORIENTATION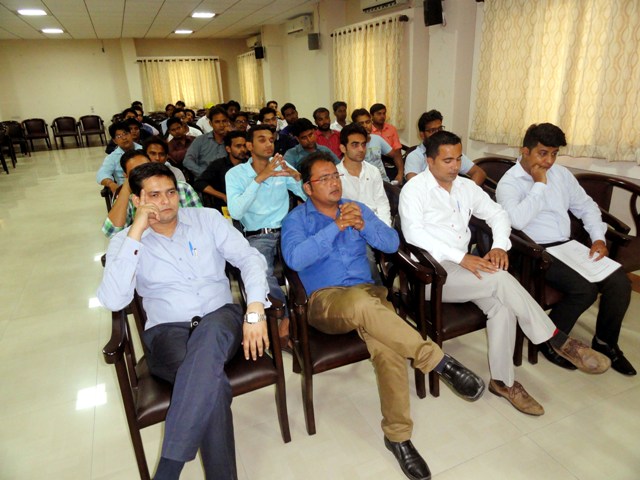 An orientation programmed was organized on August 22, 2016 to welcome and induct the fresh MBA entrants to ABIMS.
The programmed was designed, developed and executed by ABIMS faculty members under the able guidance of director. In a participatory mode, the new batch students were introduced to the academic code and conduct rules, syllabus, students clubs and literary, cultural & management events,
FRESHERS' PARTY (Roobaroo)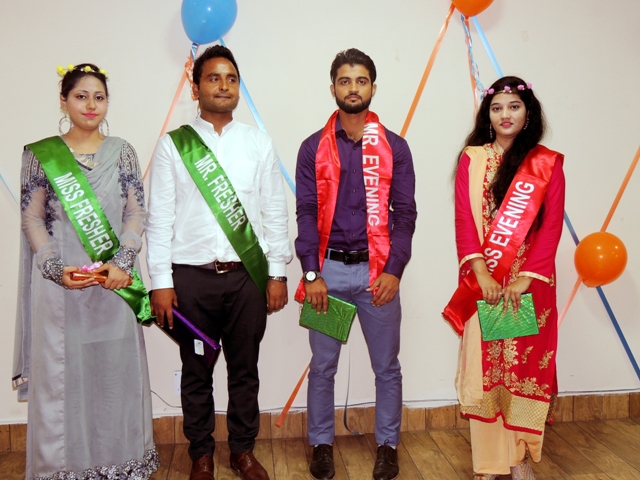 M.B.A – III sem organized 'Roobaroo' the Fresher's Party as the welcome gesture to their juniors on September 29, 2016.