Events - 2011
Talk on Sustainable Development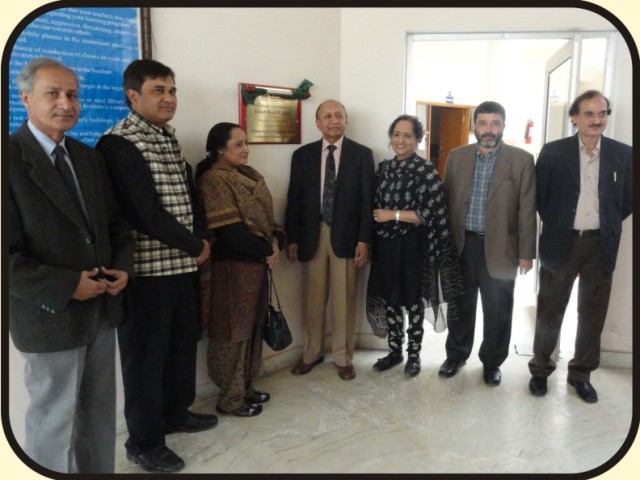 Prof. Kazi F. Jalal, Professor at Harvard University, USA and Senior Consultant and Director, Boston Centre for Development and Environment (BCDE) visited Al-Barkaat Institute of Management Studies on Monday, February 14, 2011.. Prof. Jalal delivered a talk on Sustainable Development.
5th National Conference on "Sustainable Development in India: Perspectives, Issues and Opportunities"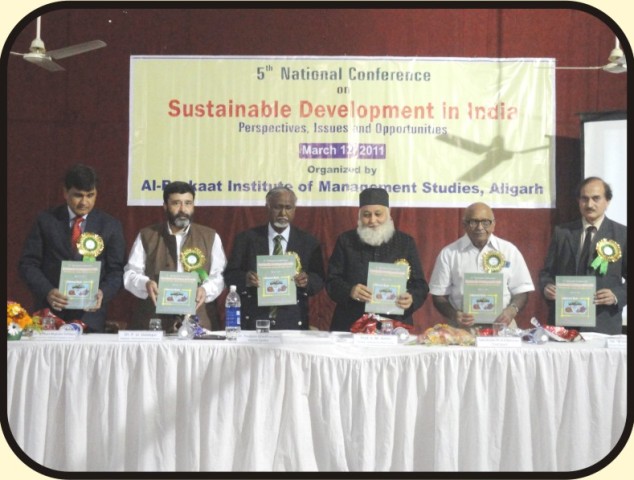 As conferences serves an important platform for knowledge dissemination and paper presentation with subject matter experts sharing insights gained from rigorous research and practical experiences ,ABIMS has been regularly organising the conference on relevant and focused areas with this view we organized organized its 5th National Conference "Sustainable Development in India: Perspectives, Issues and Opportunities" on March 12, 2011.The Keynote Speaker was Dr. Prodipto Ghosh I.A.S. (Retd.), Former Secretary, Ministry of Environment and Forests, Govt. of India, and Distinguished Fellow, The Energy & Resources Institute (TERI), New Delhi .
The Conference was divided into four technical sessions pertaining to four areas viz. Social Sciences, Management, Economics & Commerce and Science & Technology chaired by Prof. Hamida Ahmad, Ex-Dean and Chairman, Faculty of Social Sciences, Deptt. of Psychology, AMU; Prof. Shamim Ahmad, Chairman, Deptt. of Agricultural Economics & Business Management, AMU; Prof. Shah Mohd. Waseem, Ex-Dean & Chairman, Faculty of Commerce, Deptt. of Commerce, AMU and Prof. Salahuddin Qureshi, Deptt. of Geography, AMU respectively.
Industrial Visits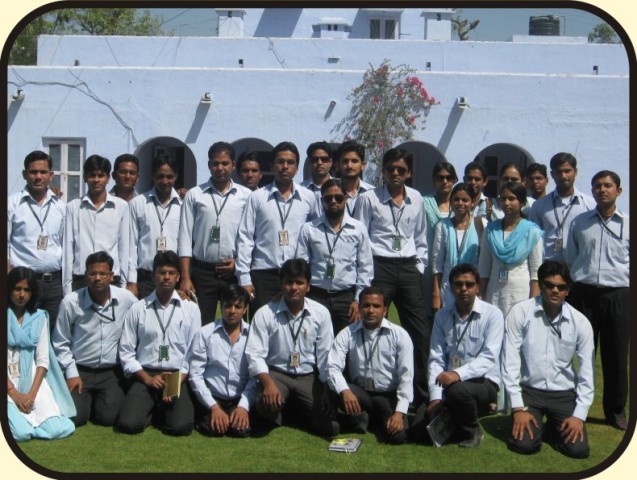 Industrial visits for MBA First and Final Year students were arranged. The Final year students visited Golcha Group of Companies, Dausa, Rajasthan on March 26, 2011 and the First year students went to Parle Biscuits Pvt. Ltd, Bahadurgarh, Haryana on March 27, 2011. At both the places the company executives briefed the students about their company and the line of business they are engaged in.
Rakht-e-Safar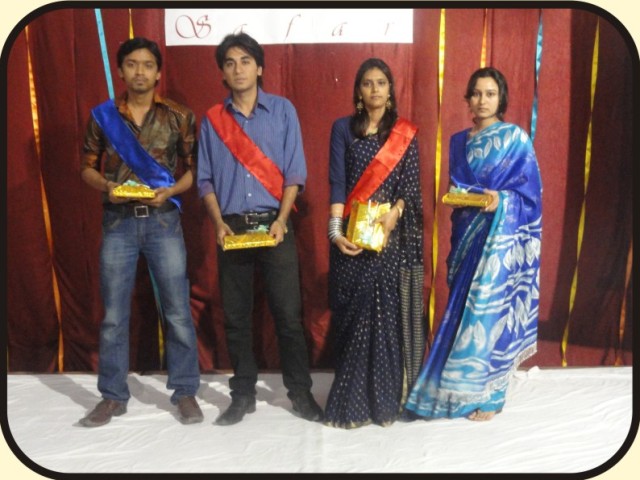 Farewell Party under the name "Rakht-e-Safar" was organized by the First year students for Final year on April 15, 2011. It was a fun filled evening with exciting performances like mimicry, singing and skits by the students which lifted the mood of the evening.
World Earth Day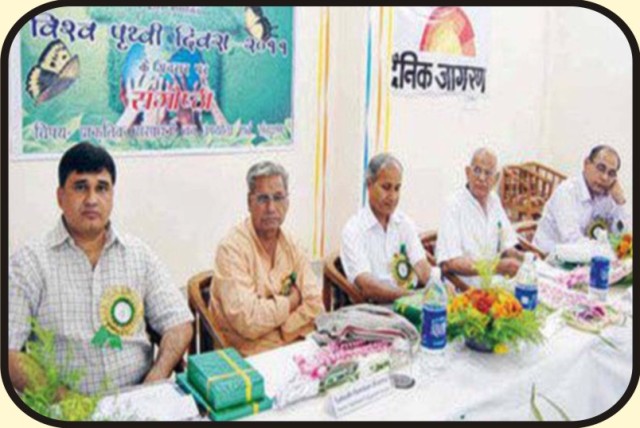 Dainik Jagran, Aligarh in association with Al-Barkaat Educational Society had observed World Earth Day 2011 on April 22, 2011 (Friday) in the Campus.