Events - 2015
Milan
Students of MBA Final year organized 'Milan 2015', an interactive session for the MBA First year students on October 7, 2015. Milan 2015 provided a pedestal for healthy interaction between the first and final year students.
Falak
MBA Final year students extended a warm welcome to their juniors by organizing a Freshers' Party on October 21, 2015 under the name "Falak". With kind wishes dipped in lyrical ink, they compared the arrival of the Freshers with the stars shining in the firmament of ABIMS – where a plethora of opportunities await them, ready to be explored.
Word Environment Day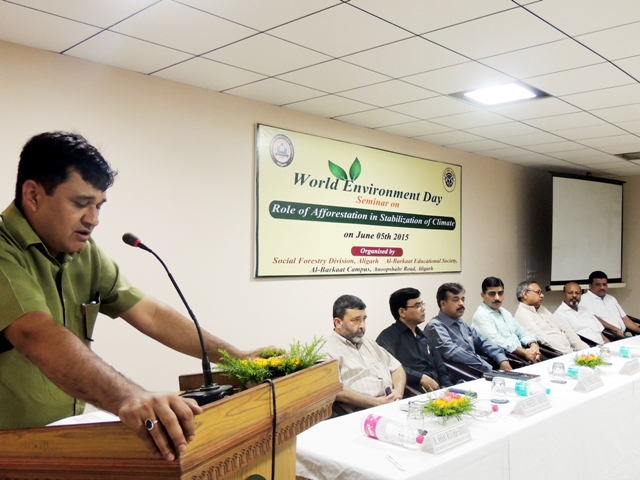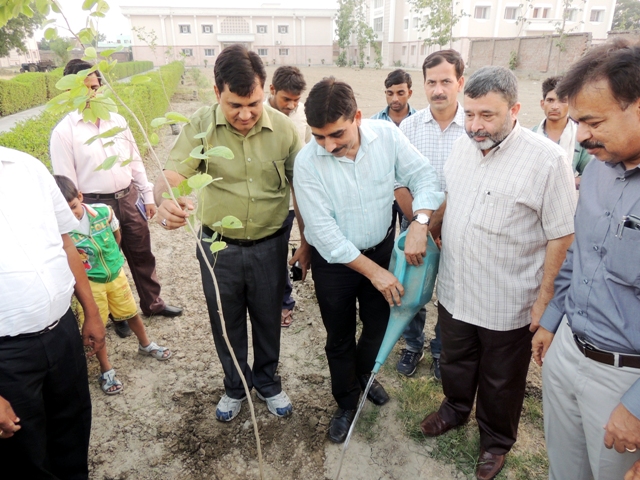 On this occasion, a symposium on "Role of Afforestation in Stabilization of Climate" was organized on June 5, 2015. The Chief Guest, Dr. Balkar Singh, District Magistrate, Aligarh said that we should plant more and more trees. Former Vice Chancellor, Satna University, Dr. Ashok Kumar and Dr. M. Mohibul Haque, Assistant Professor Department of Political Science AMU, Aligarh were present on the occasion.
Uftaad
Farewell party under the name "Uftaad" was organized by the MBA First year students for the Final year on April 21, 2015. It was a fun filled afternoon with exciting performances like mimicry, singing and skits by the students which lifted the mood of one and all.
Verve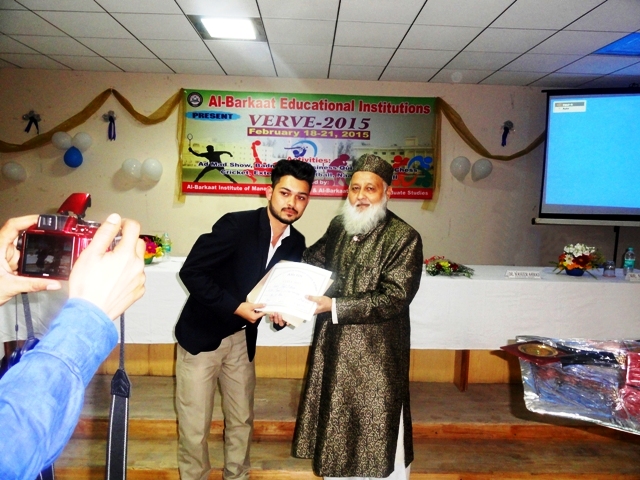 A Sports & Cultural fest, Verve - 2015 was organized jointly by Al-Barkaat Institute of Management Studies and Al-Barkaat College of Graduate Studies from February 18 - 21, 2015.
Successful Placement in Ceasefire Industries Limited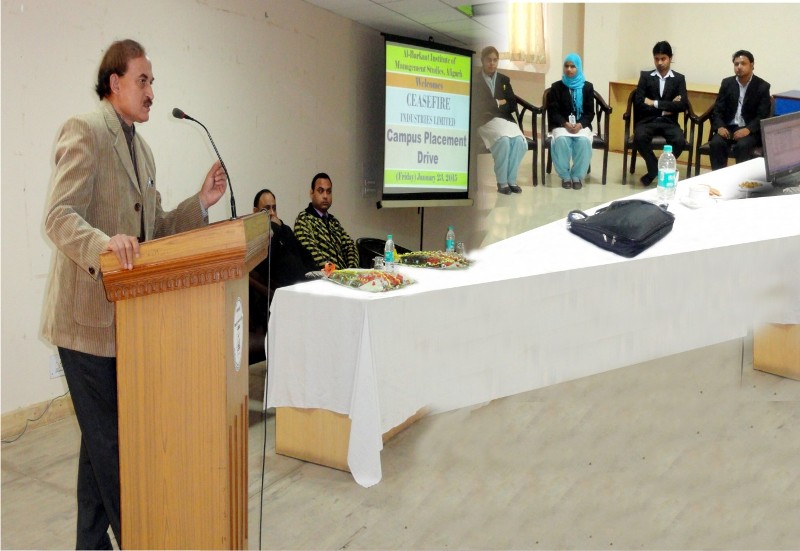 Senior Executives from Ceasefire Industries Limited, a leading fire safety services & equipment manufacturing company visited Al-Barkaat Institute of Management Studies on January 23, 2015 and gave a comprehensive presentation apprising the students about their company and this was followed by a question-answer session. Two students, were finally placed at an attractive package in the company.