Blood Donation Camp (20 March 2018)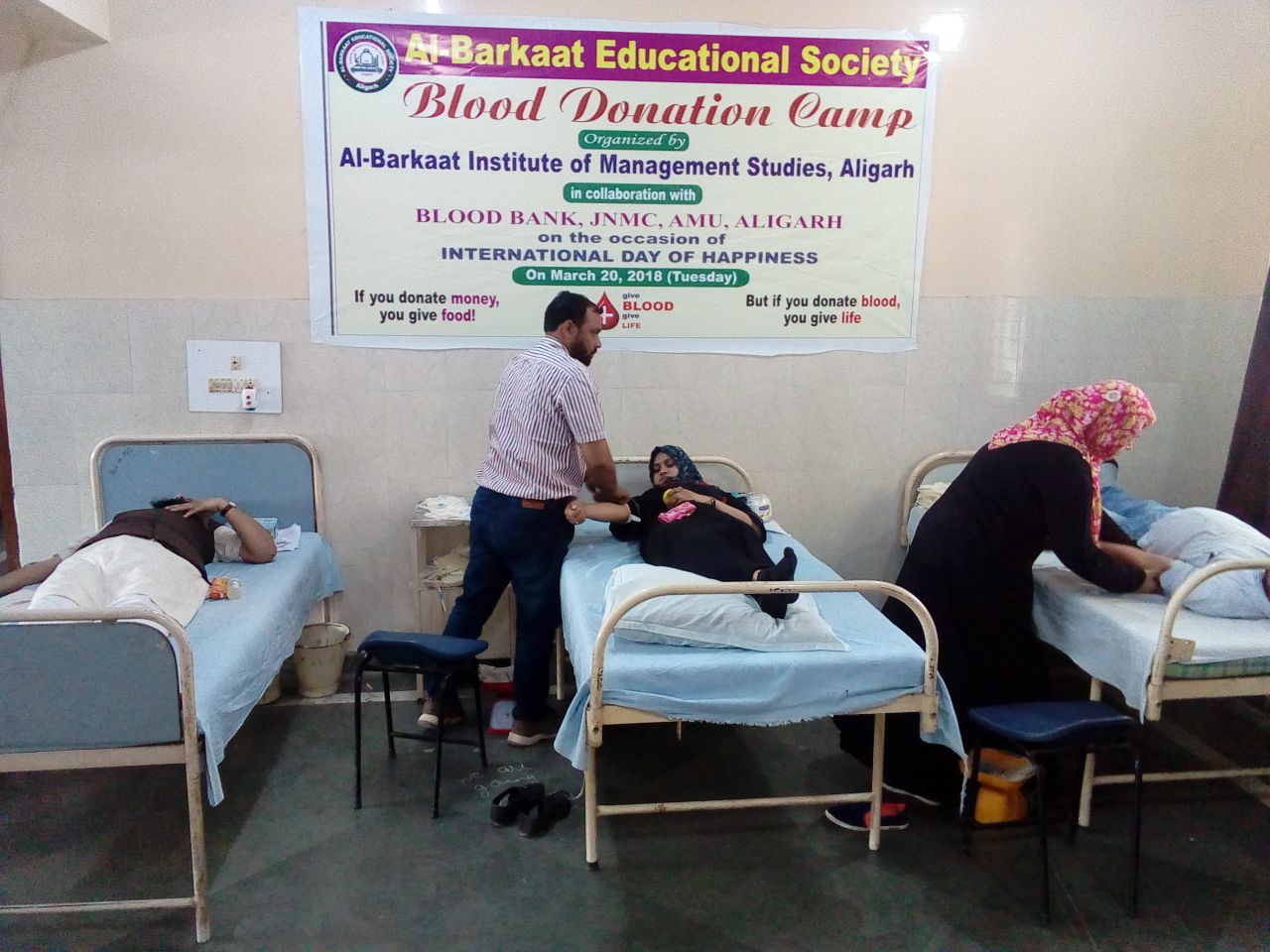 ABIMS, in collaboration with Blood Bank, Jawahar Lal Nehru Medical College, AMU, Aligarh, organized the Blood Donation Camp on March 20, 2018 (Tuesday) on the occasion of INTERNATIONAL DAY OF HAPPINESS.
The purpose of organizing the Blood Donation Camp on the occasion of International Day of Happiness is to give the message that we, Al-Barkaatains care and want to give happiness to the people who need it, by way of donating our precious blood.
All the constituent institutions of Al-Barkaat Education Institutions (ABIEs) through their heads, faculty, staff and students zealously took part in this noble endeavour and donated blood.
:: Mohd Zubair